In Oct 2009, MTI Racing hosted the

1st Annual Camaro Funfest at Little Talladega Gran Prix

wihich ended up being the largest gathering of 2010 Camaros at the time. Over 70 people showed up to have fun in their new 2010 Camaro.



We announced at that event that we would do this again the following year…

So, without further delay…




MTI Racing announces the 2nd Annual Camaro Funfest to take place on 10/10/10 !!!






Here are the details:

WHEN: Sunday, October 10th, 2010


WHERE: Little Talladega Gran Prix Raceway in Munford, AL
TIME: 8am – 430pm
COST: $89



What is going on at the MTI Racing Camaro Funfest?
Track lapping around the road course! Drive your brains out! All levels of experience are invited. Driver coaching will be available for novices too! Passengers are allowed. We even have a challenge called "Beat the Stag".

What in tarnation is "Beat the Stag"?
A certain British TV show has an anonymous racer dressed in all white called "the Stig". Since we are in the South, we have the Stag. He wears all Black. The Stag will make a fast lap around the track, and you'll have a chance to beat his time. Prizes will be given to the most valiant efforts. Beat the Stag and you get a special reward.



How do I attend?
Step 1: Must have a 2010 Camaro, borrow your neighbor's Camaro, or rent one.
Step 2: Online registration is done at

ClubRegistration.net. Use the following link to register.

http://www.clubregistration.net/index.cfm?direct=3071
Step 3: You're in!

Raffles:
YOU, the public, will determine what we will raffle off. You get to vote on it!
Here's what you do…
Goto to the following thread (THREAD HERE) , hit REPLY, and COPY the link of the product from

www.mtiracing.com

that you nominate for raffle. (It must be a 2010 Camaro product from our website

www.MTIRacing.com

). We will tally up the votes and announce the raffle prizes the week before the event.

Q:

Do I need to bring anything?
A:

Bring suncreen for the over-exposure to awesomeness. All you need is just your Camaro. However, if you do plan to drive the on-track festivities, you'll need to bring a helmet. Motorcycle helmet ok.



Misc Items:
- A detailed day schedule will be given at the event.
- The racetrack will charge a gate fee of $5 per person, so bring some extra cash.
- The racetrack will have lunch concessions open.
- On-track run groups will be determined as more registrations come in.
- Car Numbers are required. This will help identify cars for track workers. You can make numbers out of painters tape, shoe polish, or buy nice ones ClubRegistration when you register online.



Let's book our schedules, and have an awesome time!


Saturday Night Information:



Although there is no "Official Loitering Area", but we recommend the Fuji Japanese Steakhouse for dinner on Saturday Night. Plan on meeting Camaro people from everywhere there. Camaros will own the parking lot.

Meet at:
FUJI JAPANESE CUISINE
218 Davis Loop, Oxford, AL 36203 (256) 835-8788








HOTEL INFO:


We recommend you to stay at any of these hotels. They are all right next to each other.

Hampton Inn and Suites
210 Colonial Drive, Oxford, AL? - (256) 831-8958

Holiday Inn Express Hotel & Suites Anniston/Oxford?
160 Colonial Drive, Oxford, AL? - (256) 835-8768?

Jameson Inn?
161 Colonial Drive, Oxford, AL? - (256) 835-2170?

Courtyard-Anniston Oxford?
289 Colonial Drive, Oxford, AL? - (256) 831-7995?

Comfort Suites?
125 Davis Loop Road, Oxford, AL? - (256) 835-8873

Fairfield Inn?
143 Colonial Drive, Oxford, AL? - (256) 831-1921?

Country inn & Suites Oxford?
100 Colonial Drive, Oxford, AL? - (245) 241-0950?

Hilton Garden Inn Oxford/Anniston, AL?
280 Colonial Drive, Oxford, AL? - (256) 831-0083?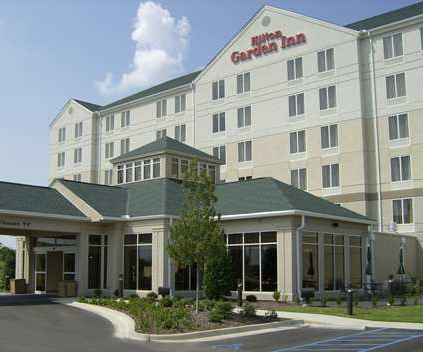 .



See you there!

Any questions/comments please contact MTI Racing at (770) 919-7774